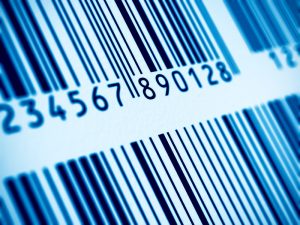 When selling products on Amazon and Ebay they now ask that you list a UPC (Universal Product Code) code for the items that you are selling. Often a quick web search will find the codes, but what do you do if you manufacture your our products or import from overseas? You can register with GS1 US which requires a lot of documentation and will cost from $250 to $10,500 plus an annual renewal fee and is well suited to a larger company with a large manufacturing base. A GS1 Company Prefix comes in five different "capacities" that allow you to barcode as few as 10 unique products and as many as 100,000 unique products.
If you are a small company manufacturing a small number of products, there is a more cost effective and easy option. Using a company like Just Upc Barcodes you can purchase anywhere from one to 1000's of UPC/EAN codes complete with the image files for the bar code so that you can print them on your product. Their barcodes (UPC/EAN) come with ZERO annual renewal fees and once you purchase your barcodes, they are yours for life!  These UPCs are 100% guaranteed to work on Amazon, eBay, or any eCommerce website.
And the cost – starting at $1.50 for one UPC barcode, or 10 codes for just $5.61, or 1,000 codes for $175.  
Click here to get your UPC/EAN Barcodes within minutes.
UPC Barcodes included in a TXT, CSV, XLS (Excel) format
EAN Barcodes included in a TXT, CSV, XLS (Excel) format
Certificate of Issuance which certifies your UPC/EAN number assignments
Printable labels for UPC codes in PNG and EPS file types