Euro-Pacific Digital Media is a digital communications media company that delivers customized video, search engine optimization and website hosting services adapted to your specific needs. Take advantage of our global expertise and our deep understanding of what is required for the successful execution of cross-platform strategies of video, web design and digital marketing, that we bring to every project. Our creative energy stays fresh and we ensure that we craft relevant digital media content and memorable designs for both websites and video production.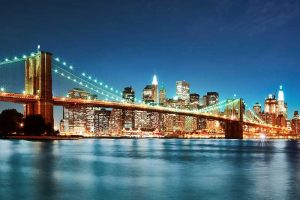 No matter whether you are holding an event in your office, in New York City or at a hotel in Bridgewater, New Jersey, Euro-Pacific has experience live streaming your remote (or local) event to your audience anywhere in the world, using an easily accessible streaming media platform including YouTube Live, Facebook Live, Vimeo Livestream, Twitch and more. Your promotional campaign or panel discussion can be live streamed, with questions asked via audio connection (video or phone), or through use of the comments section of the streaming platform or on another platform such as Twitter or WhatsApp.  Call us today at 732-530-4451 to discuss the options for event video live streaming with Euro-Pacific Digital Media. Did I mention that it is very cost effective!
When you work with Euro-Pacific Digital Media, once we have your creative project completed, we follow up with search engine optimization (SEO) techniques that help increase your company's online presence in both web and video. Euro-Pacific Digital Media's search engine marketing (SEM) campaigns will help keep your costs low with proven results and our services will help boost your bottom line results and increase ROI.
Often, when you already have an existing website that is not showing results, it doesn't necessarily mean that you need a full rebuild or expensive website redesign. Usually, by evaluating which pages on your website are bringing in a reasonable amount of organic traffic, and pages that are converting well, then the existing website can have its performance improved by updating content, fixing SEO problems, and making sure that the site meets Google standard practices for web search. On some sites this can be as little as a few hundred dollars. So evaluating and fixing existing content that isn't performing can be much better than starting from scratch build a new website. Google Search ranks the pages displayed in the results page based on what Google determined will supply the best and closest answers to the specific search query that the user entered into Google Search. When you type a search term into Google, remember that one keyword on a site does not answer that query, Google uses 100's if not 1,000's of words and phrases from your site (and others) to make a determination as to the value of your web page answering the user search query. It's really that simple – good clear, precise content.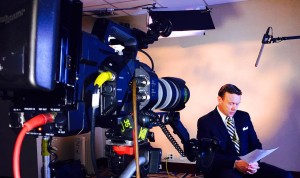 How much do you value experience? Our team has the insight to define, develop, and produce the right digital solutions for your goals, budget, and audience, whether you need:
Digital Media Production, digital web video editing, creative media development, visual design, or digital media distribution – or a turnkey approach. Check out our Video Production Demo Reel
Corporate communications, web video, live event coverage and coordination, live streaming web media, direct response, or web content, web marketing, and optimization
Web site development, web design and hosting, SEO, SEM, CRO, web site content development, eCommerce site development and web site maintenance
Web video, live streaming media and digital distribution
Creative development staff and web video production crews based in the United States and globally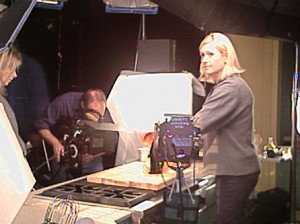 At Euro-Pacific Digital Media, our team and network of professionals can customize and deliver the right digital strategy for you. We believe in fresh, accurate, and engaging content and understand how to write copy and create designs for multiple audiences.
Find out more about our full package of digital production and post-production media services.
Digital non-linear Adobe Premiere Pro edit and Adobe After-Effects
Full range of 4K Cinema, UHD, 1080P HD, 720P video cameras and lighting packages
Complete location audio record package
All-inclusive rates include:
• Highly experienced and talented digital services personnel
• Access to all digital media playback formats
Euro-Pacific Digital Media communications can assist in all aspects of production planning, budget preparation, scheduling, personnel, equipment rental, and the organization and facilitation of any production. Our production crews are always experienced production professionals, working with film techniques and digital video.